Meeting in the Mejlis of the Crimean Tatar people with the Ambassador of Spain to Ukraine
09 May 2023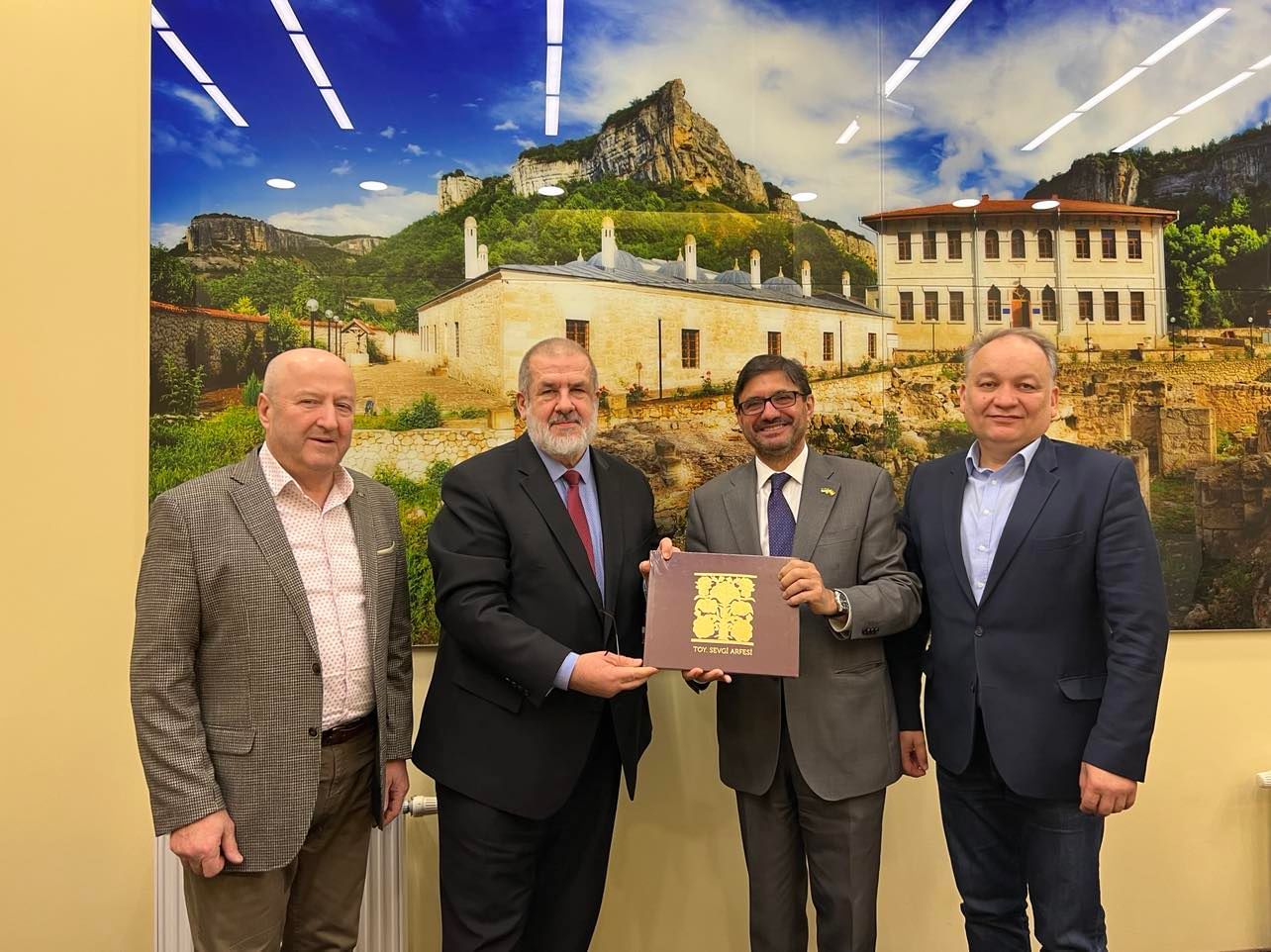 On May 8, 2023, the Chairman of the Mejlis of the Crimean Tatar People Refat CHUBAROV, members of the Mejlis of the Crimean Tatar People Eskender BARIIEV and Riza SHEVKIEV met with the Ambassador Extraordinary and Plenipotentiary of the Kingdom of Spain in Ukraine Ricardo Lopez-Aranda Jagu and the consul of the Embassy of Spain Jose Lozano Gallardo.
During the meeting, which lasted much longer than the planned time, the interlocutors discussed a wide range of issues related to both the human rights situation and the position of the indigenous Crimean Tatar people in Crimea occupied by the Russian Federation, as well as the tasks that will be solved during the deoccupation and reintegration of the Crimean peninsula.
Refat CHUBAROV, Eskender BARIIEV and Riza SHEVKIEV detailed and comprehensively explained the position of the Mejlis of the Crimean Tatar people on the issues of restoring the administration of the liberated Crimea in accordance with the legislation of Ukraine, preserving the property and other legal rights of the residents of Crimea, the responsibility of persons who committed illegal acts, the expulsion of foreigners and stateless persons, who illegally settled in Crimea during its occupation by Russia, etc.
At the same time, the interlocutors devoted considerable time to the question of the legal status of Crimea in post-war Ukraine.
As it has already been mentioned, the Mejlis of the Crimean Tatar people consistently defends the unified position of the Crimean Tatar people, which is that the Crimean peninsula is an integral part of Ukraine, and the Autonomous Republic of Crimea and the city of Sevastopol formed on its territory are subject to transformation into national-territorial autonomy, which powers will be defined by the Constitution of Ukraine.
Members of the Mejlis of the Crimean Tatar people expressed confidence that the successful experience of Spain, as well as of other EU member states, on whose territory there are autonomies created with the aim of preserving distinctive peoples and their unique cultures and languages, will help some Ukrainian politicians to overcome negative stereotypes about the role and the place of autonomies within the unitary state.
At the end of the meeting, the parties agreed to continue cooperation and regular exchange of information within the framework of friendly relations between Ukraine and Spain.
Press service of the Mejlis of the Crimean Tatar people